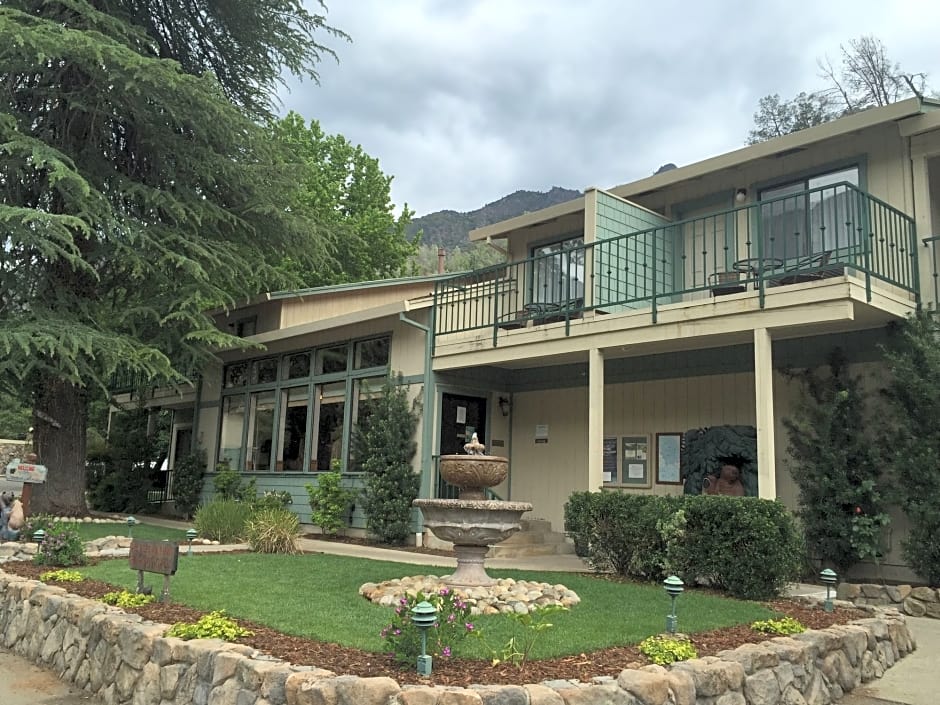 Boasting a prime position just 8 miles from Yosemite National Park's Arch Rock entrance — amid a natural setting in El Portal — Cedar Lodge is in proximity to a wealth of notable attractions such as Yosemite Valley and Falls, Half Dome, El Capitan, California State Mining and Mineral Museum, as well as Mariposa County Visitor Center.

Accommodation
The Cedar Lodge showcases a host of modern items that encourage guests to feel right at home like air conditioning with climate control, refrigerator, premium satellite channels, free local calls, voice mail, clock radio, in addition to coffee/tea maker. What's more, perks including complimentary toiletries, shower/tub combination, blackout curtains, windows that open, together with daily housekeeping facilitate convenience and satisfaction. Upon request, iron/ironing board, hair dryer, and cribs/infant beds can be obtained.

Hotel Facilities
The Cedar Lodge houses a number of outstanding on-site eating venues; namely, a vintage-style diner for classic American fare, delicious cuisine served throughout the day at Cedar House Restaurant, and The Emerald Room, which displays exposed wood beams and pictures of the area's majestic landscape. This inclusive establishment also celebrates direct access to Merced River, relaxing indoor and outdoor pools, spa tub, lovely picnic grounds with barbecue grills, not to mention well-stocked gift shop and grocery store. Vacationers also revel tour/ticket assistance, video library, event catering, ski storage, dry cleaning/laundry service, cocktail bar/lounge, billiards, plus first-rate banquet hall while those traveling professionally value a multitude of business-related provisions. The friendly, 24-hour front desk is readily available to assist with virtually any need.

Transportation
For those travelling by vehicle, Cedar Lodge affords free parking on the premises. Furthermore, this ideally located hotel is on the river where a plethora of water-themed activities are found.
ゲストレビュー
自分の意見や感じたことを教えるためにはこちらをクリックしてください >>
予約する方法
Cedar Lodgeで予約するのが簡単で安全でございます。ご希望の日付を選択します。そして、フォームを送信するために「料金を確認し」というボタンをクリックします。 客室タイプと料金はお宅の画面に戻った後で、画面の中央にある部屋の情報を読むと画面の右側にある「予約する」というボタンをクリックすることによって希望の料金を選択することができます。希望の客室タイプを選択した後で、「ご予約を完了」というフォームに転送されます。その時に「滞在の詳細」を確認して、「ゲストの詳細」という部分の空欄でご自分の詳細のことを書きます。ご自分の名前とメールアドレスが正しく入力されていることを確認してください。 すべての重要な情報を記入した後で、「ご予約を完了」というボタンをクリックしてください。ご自分のセキュリティを確保するために、私たちがクレジットカード番号を暗号化し、非使用可能な形式にエンコードする安全なコマースサーバーを使います。
地域情報
空港

Merced, CA, United States (MCE-Merced Municipal)

- 44.80 mi

Mammoth Lakes, CA, United States (MMH-Mammoth Yosemite)

- 55.27 mi

Modesto, CA, United States (MOD-Modesto City - County)

- 60.50 mi

Fresno, CA, United States (FAT-Fresno Yosemite Intl.)

- 61.96 mi

ミュージアム

Hetch Hetchy Railroad Museum

- 3.74 mi

California State Mining and Mineral Museum

- 14.51 mi